We attended the Get Connected Conference to share the joy of board gaming in the world of education with afterschool educators. It was an incredible opportunity for us to connect with afterschool educators from all over the state of Nebraska. Conversations flowed as we discussed how board gaming can be seamlessly integrated into the classroom.
Through sharing insights and our newly launched educator resources, we were able to showcase the boundless potential of educational gaming. Our table became a hub for like-minded individuals eager to explore the possibilities of learning through play, which was the theme of this year's event.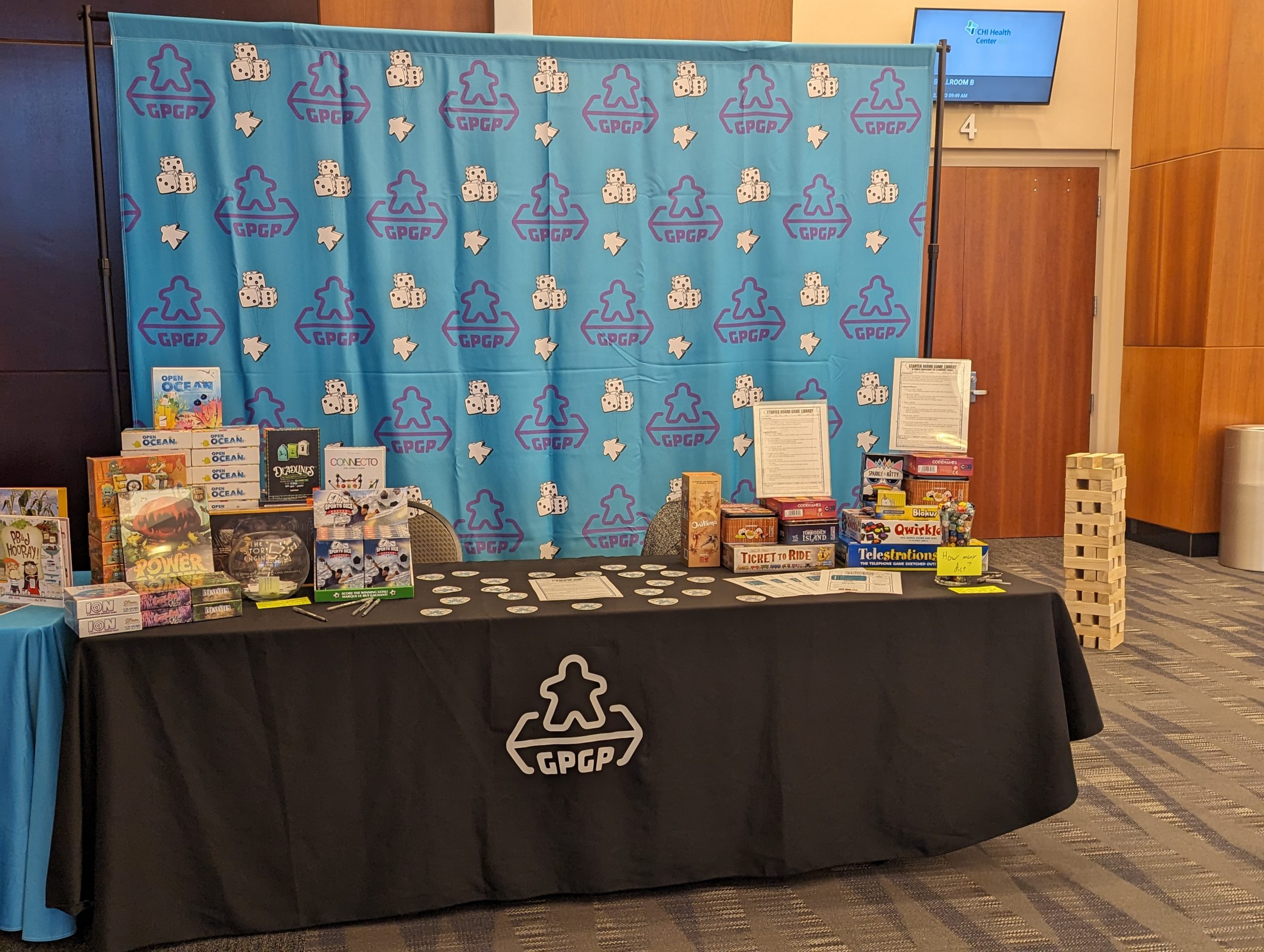 The whole conference was kicked off with keynote speaker, Silva Raker, Executive Director of the new Kewit Luminarium in Omaha, who graced us with an inspiring keynote speech. Her belief that learning is at its best when infused with play deeply resonates with our mission and the conference theme. Her words reinforced our conviction that education should be an inclusive and enjoyable journey for all ages.
RPGs for Education
One of the standout moments during the conference was our breakout session, DnD & SEL: Imaginative Play in Social Situations, given by GPGP Board Member Brian Welch. In this engaging session, we explored how role-playing games can be a transformative tool for education. We discussed how RPGs spark creativity, hone problem-solving skills, and foster collaboration among students—all while having a ton of fun! The room was filled with enthusiastic educators eager to discover how D&D can enhance critical thinking and empathy in their classrooms. As we journeyed through imaginary worlds and embarked on thrilling adventures, it became clear that D&D isn't just a game; it's a gateway to inspiring and effective learning experiences. We left the session brimming with excitement, knowing that D&D has the potential to light up classrooms with innovation and engagement.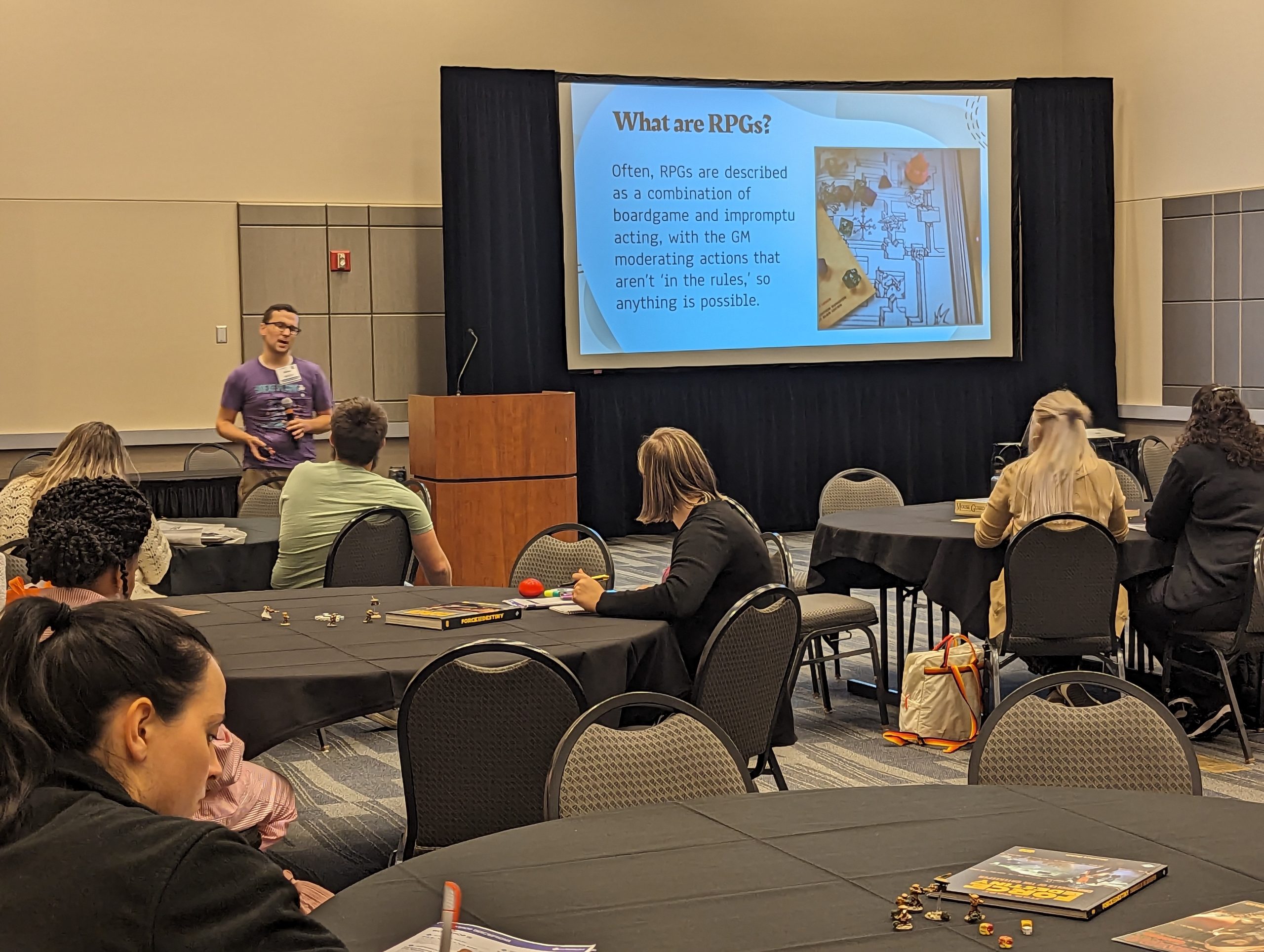 If you knew anything about our organization, you know we wouldn't show up empty-handed! We gave away a total of 54 games to enthusiastic educators eager to bring the magic of board gaming into their classrooms. These games are not just pieces of cardboard and plastic; they are gateways to creativity, critical thinking, and camaraderie.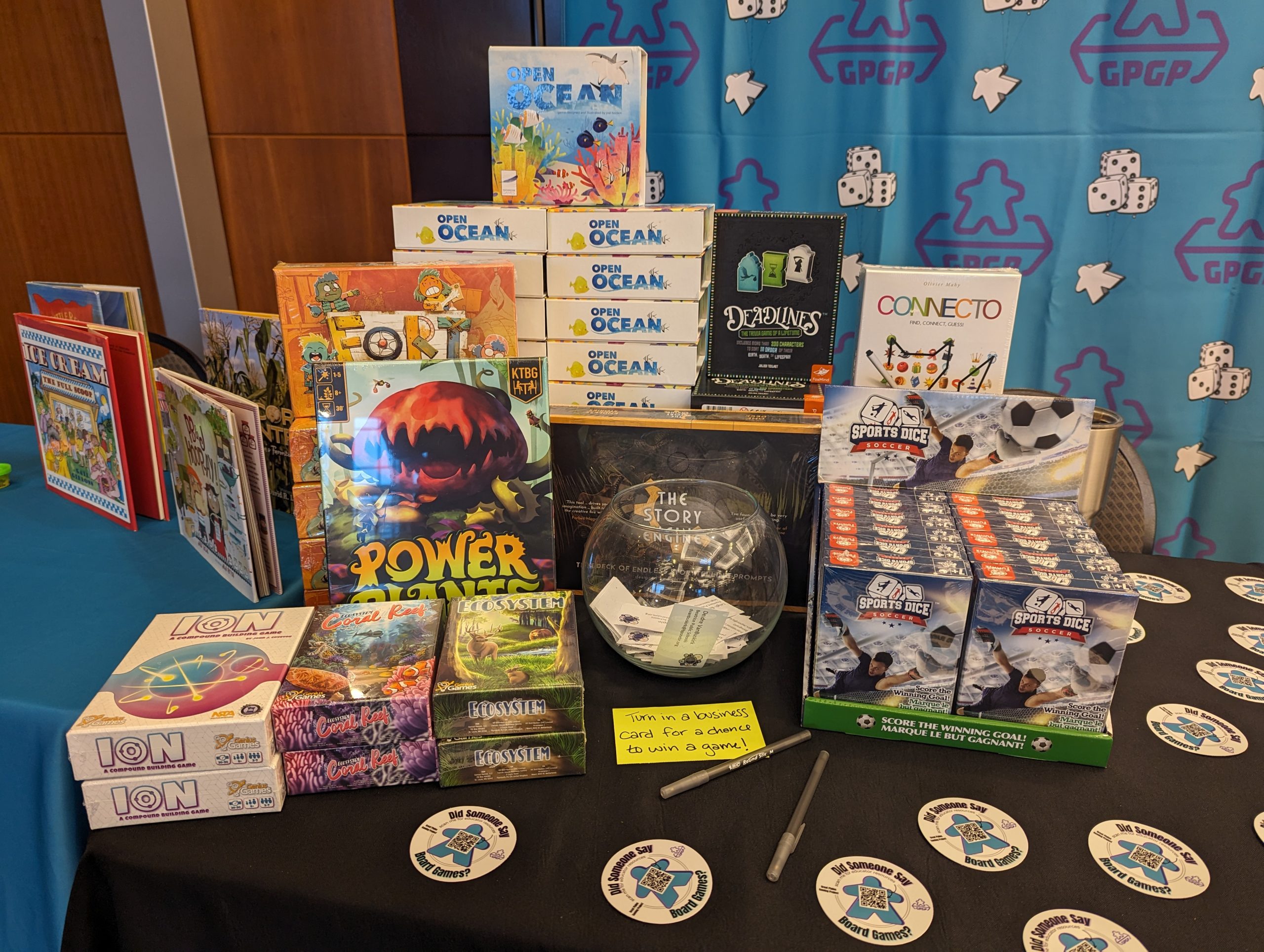 Final Thoughts
While all good things come to an end, we are left with a sense of fulfillment and excitement. The connections we forged with educators who share our passion for board gaming were invaluable. The prospect of collaborating with these dedicated individuals on board game clubs and innovative education opportunities left us energized and eager to continue our mission.
In conclusion, the Afterschool Education Conference 2023 was a resounding success, marking another milestone in our commitment to growing the cardboard community. We extend our heartfelt gratitude to all the educators who joined us on this adventure, and we look forward to many more collaborations in the future.
Check out our Educator Resources and stay tuned for more updates, resources, and events as we continue our journey to bring the board gaming world to classrooms near you!